Welcome to Arrupe Jesuit University
AJU PORTAL
APPLY NOW
LIBRARY
Producing World
Class Citizens
LIBRARY
Ever to Love and to Serve
LIBRARY
Arrupe Jesuit University Tour
Schools
School of Philosophy and Humanities
Click on button below for more information
School of Education and Leadership
Click on button below for more information
School of Engineering and ICT
Click on button below for more information
School of Health Science and Technology
Click on button below for more information
School of Management and Development
Click on button below for more information
Department of Languages
Click on button below for more information
Alumni & Student Testimonials
I have a lot to share but it would take a week to finish only a third of what I intend to share of my experience at Arrupe Jesuit university. All I can say is that genuine love is served at Arrupe, best food, best lecturers, best social interaction, best learning equipment, gym for physical fitness, sporting, and best self-development! Arrupe is, at least for me, the best University, a home to be! I am proud to be an Arrupean

Hwenya Denford
Alumni, Arrupe 2016
At Arrupe Jesuit University the student to lecturer ratio is excellent. It gives each student the chance to express themselves fully in lectures and ask questions if need be. The lecturers truly take out the time needed to make sure that each student is satisfied with each topic. Each of the modules offered go into depth about the topics found, multiple resources are provided for the students to make sure that everything is fully covered, and everyone is comfortable with what is going on.

Tariro Claudia Mhiribidi
Alumni, BSc (Hons) in ICT
The lecturer student ratio is plausible such that attention can be channelled to all students fairly per given time. Those in need of further assistance are given opportunities outside class contact time to rectify them. The expertise of these lecturers is complimented by their dedication to their work and most importantly the students. One unique tradition worth to mention is the use of Academic advisors. These assist students on a personal level outside the formal class setup with manoeuvre around one's academic life at Arrupe

Farai Musanembwa
Alumni, Former student
Studying for a Master of Arts Degree in Philosophy at Arrupe Jesuit University has been one interesting experience. It was an experience that pushed me to the boundary. I think I benefited a lot from the experience I had of critical analysis and the ability to ask relevant questions. I cannot really say that I could get answers to all or most of them but appreciate having asked them. My main interest has been in Metaphysics. I found Philosophy of Science very helpful and I used it in most of my other courses. During my time here, I attempted to do a Philosophy of Accounting and Auditing but I did not really have time to further my research. I look forward to continuing with research in this area. My regards go to all my lecturers and, more especially, to my classmates who were very instrumental in my learning. The greater challenge is now in applying what I have learnt in my work
PHILOSOPHY is a study that seeks to understand the mysteries of existence and reality. It tries to discover the nature of truth and knowledge and to find out what is of basic value and importance in life. It also examines the relationships between humanity and nature and between the individual and the society. Philosophy arises out of wonder, curiosity, and the desire to know and understand. Philosophy is thus a form of inquiry – a process of analysis, criticism, interpretation, and speculation. It is, therefore, with great honour, yet with great humility that I am proud to have discovered and encountered all this at Arrupe Jesuit University Through these encounters and discoveries, I have come to a deeper understanding of myself, others, the world, life and God.

Emmanuel Banda
Alumni, Zimbabwean Jesuit
University Affiliations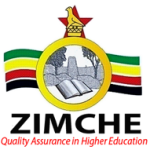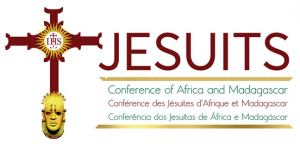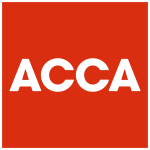 Arrupe Jesuit university-Campus
No. 16 Link Road, P.O Box MP 320 Mount Pleasant, Zimbabwe