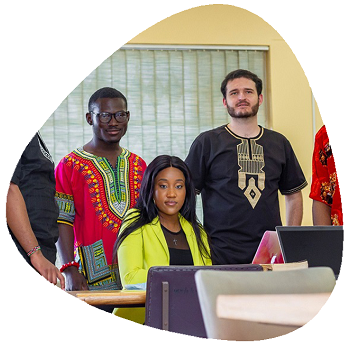 This executive certificate targets SME and large scale business owners and/or future business owners and people holding senior and influential marketing positions who have the vision to thrive against all odds in the business world. This program provides unparalleled insight and inspiration. Rapidly changing technologies, dwindling natural resources and increasingly fierce global competition are combining to disrupt entire industries. Only the innovative and entrepreneurial will continue to thrive. This programme will build your individual and organisational capacity to implement product, service and process innovations. You will sharpen entrepreneurial skills that you and your company will need for the challenges ahead. This is your chance to be the disruptor, not the disrupted.
More often than not, people embark on projects with the intention to address identified needs or to accomplish specific goals. During the implementation of the project most attention is directed towards the attainment of project deliverables and sub-objectives. It is, however, necessary to commit time to monitor and evaluate the progress being made in the project versus set goals and timelines. Monitoring and evaluation (M&E) is important because it provides the only consolidated source of information showcasing project progress; it also allows actors to learn from each other's experiences thereby building on expertise and knowledge. In so doing, M&E helps improve performance and achieve results. Needless to say that good research design forms the foundation of a good M&E process. The goal of M&E is to improve current and future management of outputs, outcomes and impact. It is mainly used to assess the performance of projects, institutions and programmes set up by governments, international organisations and NGOs. It establishes links between the past, present and future actions.
Projects have become more complex, involving a wide array of stakeholders who need to be kept in sync with the progress being made. It is no surprise therefore that project management is a skill that has become widely sought after in recent years. This is because people have come to realise that failed projects can quickly derail project initiatives and delay or even impede business growth.
Project management is more than simply tracking deadlines and setting a budget. This course equips students with the necessary skillset to become a good project manager. Following this intense course, students will be able to take control of a project from beginning to end, ensuring that the initiatives and goals are strategically aligned, the project has stakeholder support, and all stakeholders are on the same page throughout the duration of the project. Students learn how to plan and manage a project until the successful completion of listed goals and deliverables. They also learn to identify and manage risks, carefully manage resources, budget intelligently and exercise clear communication across multiple teams and stakeholders.